Trentham Club Newsletter
The latest news and views about the Trentham Golf Club.
Fourball qualifier hotly contested
A capacity field of 108 players contested the qualifying round of the Golf Victoria Fourball Championship at Trentham on Sunday February 11th.
In the men's section, the winners were Gavin King (Broadford) and Bob Hogan (Trentham) with 49 points. They were followed by Glenn Finley (Howlong) and Robert Haigh (Lara) with 47 points, Doug Williams and Jack Conway (Trentham) with 46 points, and Liam Bedford and Colin Holmes (Heidelberg) with 45 points.
In the women's section, Margaret Bailey (Seymour) and Faye Light (Goroke) won with 43 points. Runners-up were Bev Smith and Jan Smith (Hepburn Springs) 41 points, and in third place Virginia Dalton and Robyn MacRae (Kyneton) with 40 points.
The mixed section was won by Biljana Krunic and John Krunic (Hepburn Springs) with 45 points, followed by Yvonne Yip and Steve Morrison (The SGA) with 44 points.
Congratulations to all those who qualified for the final, and Trentham is looking forward to hosting another qualifying round in February 2019.
Trentham website turns 21
Trentham Golf Club's website was been in operation now for 21 years. As we look forward to 2018, here is a snapshot looking back at the website since its inception.
The website first started in early 1997, and was one of the first-ever golf club websites in Australia. A fairly simple affair, it had information about the club, teetimes, fees and a response form. At the time some members wondered what this "new internet thing" was and how it was going to publicise the club.

The first Trentham Golf Club website.
Good turnout for working bee
A working bee at the course on Tuesday February 6th saw a good turnout. Some important tasks were completed and good ideas were generated for the future.
Jim Paul tidied up around each of the eighteen tees, Ron Winzer and Mike Hotchin again chased and removed blackberries, Kevin Sheedy single-handedly slashed the edges of the lake and the dam on the 13th hole, while Geoff Durham, Ian Cornthwaite and Harold Moore cleaned up around the first tee. Mike DeJong tamed the hedge along the clubhouse verandah, while Bob Penrose and David Head tackled the endless task of picking up sticks and bark between fairways. John Bell was also working all morning on the course as usual, and was available for advice.
The next working bee is scheduled for Tuesday February 27th at 9.00 a.m. There will be more working bees throughout 2018, so if you have a couple of hours to spare every month or so, please talk to Geoff Durham and volunteer.
A huge thanks to all the volunteers who have helped so far. The working bees have an excellent impact on the appearance of the course, making it even more attractive for members and green fee players.

The first tee is looking a picture after being trimmed and cleaned up

Edges of the dam on the 12th and 13th holes have been brushcut and tidied

The hedge in front of the clubhouse tidied and trimmed
Changes to the heat policy
The Match Committee has made changes to the Trentham Golf Club Heat Policy.
On any day where the forecast maximum for Melbourne is 40C or more, there will still be competitions. However start times will be restricted to between 7.30 and 9.00 am (i.e. no starts at the usual times of 10.00 to 12.30) in order to allow players to complete their rounds before the hottest part of the day. This is a change from the previous policy where competitions were cancelled if the Melbourne forecast was 42C or greater.
There still will be no play and the course will be closed on Code Red fire days.
Summer golf competition arrangements
Starting on December 2nd, Thursday and Saturday mixed golf competitions at Trentham will have an optional early start from 7.30 to 8.30 am. You must organise your own group, and write your name on the sheet in the first tee shelter before teeing off. You will also need to indicate whether you wish to enter the Drummond Golf Western Open "Golf Fore a Cause" competition (extra $5 over the comp fee). Payment of the competition fee and Drummond Golf fee (if entered) must be made as soon as possible after returning from your round and definitely before you go home.
Women's Wednesday golf over summer
The women's summer golf competition will start on Wednesday 6th December and run every Wednesday until mid-February 2018. Assembly time will be 8.15 a.m. for 8.30 a.m. start for the 18-hole competition. The women are also conducting a 9-hole competition with an assembly at 9.00 a.m. for a 9.15 a.m. start. Trophies are being donated by Eunice Hourigan for the 18-hole competition and Judy Rothe for the 9-hole competition.
Beginners are encouraged to play, so please come along and have a great time.
The Laws of Golf and the Natural Universe
Have you ever thought that some sort of immutable laws apply to golf? Well they do! As we start the new year with great hope, read on for a selection of the universal laws of golf that you just can't avoid ...
Trentham records another successful year
At the club's Annual General Meeting on Saturday November 25th, Trentham Golf Club reported a modest profit of $15,817, up from $7,647 last year. The club remains debt-free with a solidly workable bank balance. Major projects in 2018 have included the water bore and tank ($60,000), the solar PV system ($13,000) and harvesting of the pine plantations.
The challenge for the club in the future is to continue servicing members and green fee players in a professional manner, and the movement away from a purely volunteer model is continuing by necessity. It is becoming harder and harder to find volunteers with the time for green fee bookings and collection, catering, Sunday bar operations and cart hire. With these extra expenses, along with rising costs generally and innovations such as the OneGolf competition system, members voted overwhelmingly in support of a reasonable membership rise to $525 per annum (last year $475), still one of the lowest for a quality course anywhere in Australia.
The committee elected was Bob Penrose (President), John Hudson (Captain), David Nugent (Treasurer), Russell Hanson (Secretary), and committee members Neil Aplin, Sue Byrne, Kevin Sheedy, Terry South, Keith Webster and Colin Wilson.
The club looks forward to another positive and productive year in 2018.
Local team wins Trentham Plate
The 2017 Trentham Plate has been won by the local Trentham team of Veronica Maher, Christine Schussler, Garry Ford and Bob Hogan, scoring an outstanding 118 points.

Pictured (l-r) are Garry Ford, Elaine Hanson (representing the Hanson family who are donors of the plate), Christine Schussler, Bob Hogan and Veronica Maher.
Veronica, Christine and Garry were three-quarters of the winning team in last year's plate, and they obviously recruited well for a fourth member as Bob was easily the best in the men's event with 43 points. Veronica had 41 points in the women's event.
The individual women's winner was Julie Hanson with 37 points, and the men's individual winner was Ray Rees, Neangar Park GC, also with 37 points. Ray won on a count back from Colin Wilson.
Women's nearest the pins were won by Sue Byrne, Wendy Lewis, Veronica Maher and Noelene Varley. Men's nearest the pins were won by Alan Snowden, Colin Gardner, Simon Ovenden and Tim Maddern.
Simon Ovenden wins men's club championship
Simon Ovenden is the 2017 Trentham men's club champion. Simon finished well clear of last year's winner Tom Hamlin, who was runner-up. Congratulations to Simon on his first club championship win.
Results:
Men's A Grade
Scratch: Simon Ovenden 79, 78, 80, 74 = 311
Handicap: Colin Wilson 285
Men's B Grade
Scratch: Keith Webster 86, 82, 84, 86 = 338
Handicap: Daniel Reed Rogers 270
Men's C Grade
John Hudson 93, 92, 94, 95 = 374
Handicap: Ken Anders 289
Senior trophy
Alan Snowden 85, 82, 78, 89 = 333
Trentham Tournament a huge success
Nearly 500 players competed during the Trentham Annual Tournament week that has just concluded. We would like to thank all our sponsors, helpers and players who made the tournament week such a success. The 2018 tournament will take place from Sunday October 21st to Sunday October 28th, so keep it in your diary for next year!
For all tournament results, go to our Tournaments Website.

The events for 2018 are as follows:
Sunday October 21st: Trentham Junior Open 18 holes
Tuesday October 23rd: Trentham Women's Open 18 holes
Wednesday October 24th: 4BBB Stableford 18 holes (Men's and Women's)
Friday October 26th: 4-person Ambrose 18 holes (Men's, Women's and Mixed)
Saturday October 27th: American Foursomes 18 holes (Men's and Mixed)
Sunday October 28th: Trentham Men's Open 36-holes (also 18-hole morning and afternoon events)
Keith Webster wins 2017 Mens Singles Knockout
Keith Webster is the 2017 Trentham Men's Singles Knockout champion, defeating Brendan McMenamin 3 and 2 in the final.
In a close match, Keith established a slender lead from the outset that Brendan was never able to overcome, and won the match with a chip-in on the 16th. Congratulations to Keith, and commiserations to Brendan who was trying for the double after winning the Doubles Knockout with his brother Peter earlier in the year.
Brendan also defeated Peter in the second round of the Singles.
OneGolf now live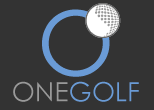 OneGolf, a competition and event system provided by MiClub and built for smaller regional clubs, started operation at Trentham Golf Club from Thursday July 27.
Golfers are now able to register for the daily competition using the touchscreen in the clubhouse. Their daily handicap will be displayed for the relevant course of the day. After their round, they can record their score on the touchscreen using the score entry option and their score will be automatically entered into the competition.
There are over 120 clubs around Australia using OneGolf. Competitions are set up in advance from the annual golf calendar, saving time on the day. The system has the potential to greatly reduce volunteer times for competition set-up and entry and to speed up results processing.
A log-in from a web browser anywhere allows any Trentham member to see the full results for any competition, including prize allocations and the ball competition.

For competition managers, OneGolf will greatly simplify and speed up handicapping, competition entry and results, as well as providing an easy way for members to enter events and view competition results.
Halfway house delights
Trentham's caterers Larissa Ojansuu and Karen Kenton-Barnes have featured in an article in the January 2017 Golf Australia magazine by Brendan Moloney entitled "Halfway House Delights".

Larissa and Karen of Trentham's Birdie Kitchen
The 'Birdie Kitchen' is open every Thursday, Saturday and Sunday, as well as during tournaments. They can open on other days for groups by arrangement. Please call the club booking line on 5424 1046 if you wish to enquire about catering for your group. Alternatively contact the club through the "Contact Us" link above.
Larissa and Karen also manage the club's green fee bookings (including social club bookings), golf cart hire and the bar on Sundays.

Not receiving e-mails from the club?
If you are a member and you are not receiving member e-mails from the club through the club2ic.com system, please try one of the following:
1. If you are using an e-mail address such as Hotmail or Gmail, please check your 'Junk' folder regularly. Sometimes high spam protection settings cause legitimate e-mails to be send to 'Junk'. To stop our e-mails going to 'Junk', make sure you have an entry for Trentham Golf Club in either your Contacts or Safe Senders list, using the club e-mail domain (@trenthamgolf.com.au). The club e-mail is also in the front of the program book, or we can supply it on request using the Contact Us form on this website.
2. We may not have your correct e-mail address, or any e-mail address for you at all. We have tried very hard to gather everyone's e-mail addresses, but there are still a handful of members that don't have an e-mail address on the system. Please send your e-mail address to the club using the contact form on this website.
Club2ic membership system
Trentham Golf Club uses club2ic.com to manage your membership at the club. Club2ic uses on-line membership software and secure servers for on-line billing, member payments, e-mails to members, sending of notices and other important club information. In addition, members can renew their memberships on-line, and update their personal details themselves.
It is important that members access the new system. You can find details of how to do this by clicking the 'How to log in' button below.