Trentham Club Newsletter
The latest news and views about the Trentham Golf Club.
Volunteers brave the cold
Four volunteers braved the 2°C start on Tuesday August 7th to weed, fertilise with blood and bone, and cover with pine needle mulch the fifty or so rhododendrons around the course. Bob Dobinson gave us the work cart and Mike DeJong used his ute to great effect. We only found two blackberries underneath, they must have been missed earlier in the year -- a bit of sloppy work by Ron Winzer! Most of the old tree guards have now been removed and another visit in the Autumn should encourage more growth. Thanks to Mike DeJong, Mike Hotchin, Ron Winzer and Geoff Durham for their morning's work.

Our great volunteer group

Members who have a couple of hours to spare every month or so and who would like to volunteer, are urged to contact Geoff Durham who will advise you of the next date and what to bring.
Trentham mixed championship winners
The Trentham Mixed Championships concluded on Saturday July 28th. In the overall results Sue Byrne and John Hudson finished with the best handicap score of 216¼, and Veronica Maher and Garry Ford finished with 260 for the best scratch.

Garry Ford, Veronica Maher, John Hudson and Sue Byrne
Tight finish in men's Doubles Knockout matchplay
On Saturday June 23rd, Mark Fisher and Harold Moore (pictured right) defeated Simon Ovenden and Colin Wilson for the 2018 Men's Doubles Matchplay Championship title.
In a tight match where the margin was never more than two holes all day, a missed birdie putt that sat on the lip of the 18th hole decided the championship.
This is the third time Harold and Mark have won the Doubles Matchplay.
Sue wins women's championship again
Congratulations to Sue Byrne who has won the Trentham women's club championship for 2018. After the final round on Wednesday May 16th, and with a combined total of 260 over three rounds, Sue finished ahead of many-times previous champion Gwen Justice on 268.
Marg Brierley won B Grade and also the Veterans trophy with 298. Winner of C grade was Mary Bysouth with a nett score of 225. The best nett A Grade score was Veronica Maher with 208.

Left to right: Sue Byrne, Marg Brierley and Mary Bysouth.
Good field for Presidents, Captains and Guest Day
The 2018 Trentham Women's Presidents, Captains and Guest Day was held on Wednesday March 7th. A beautiful, clear Autumn day saw the course in really good condition considering we haven't had any rain for some time.
Forty-eight women played in the event. The winners of the President and Captains event were Yvonne Callender and Jennifer Bateson (Werribee Park) with a score of 92-17¼=74¾. Di Riley and her guest Joy Nunn (Hepburn) won the Guest event with 92–20¼=71¾. The winners of the best scratch score were Sue Byrne and her guest Lois Scott (Woodend) with a score of 89 off the stick.

Winners of the day (l-r): Yvonne Callender and Jennifer Bateson (Werribee Park); Di Riley (Trentham) and Joy Nunn (Hepburn); Lois Scott (Woodend) and Sue Byrne (Trentham).
Vicki Adamson, Mary Bysouth and their workers organised a beautiful lunch and, of course, plenty of slices and cakes to follow. Anne Cooper and her match committee are to be congratulated on a very well run day.
Trentham website turns 21
Trentham Golf Club's website was been in operation now for 21 years. As we look forward to 2018, here is a snapshot looking back at the website since its inception.
The website first started in early 1997, and was one of the first-ever golf club websites in Australia. A fairly simple affair, it had information about the club, teetimes, fees and a response form. At the time some members wondered what this "new internet thing" was and how it was going to publicise the club.

The first Trentham Golf Club website.
Women getting into golf
Trentham's beginner golf clinics during February 2018 attracted an excellent group of 26 women, some of whom had never played golf before and some that just needed to tune up their skills.

Participants practising putting skills during the clinics, while (right) PGA professional Matthew Duncan teaches the finer points of the swing
The clinics were designed for women of any age and to give the opportunity to learn all about golf. The non-threatening, relaxed group environment promoted the opportunity to network and socialise with other women who are starting out in golf. Equipment was provided and each session included morning tea afterwards.
PGA professional Matthew Duncan (Gisborne Golf Club) and golf coach Carol Leahney took the clinics. Both have a very patient and friendly nature that puts beginners at ease, and they are happy to pass on their skills.
If you are interested in women's golf at Trentham, please use the contact form on this website. The club will look at holding more clinics later in the year.
OneGolf now live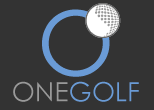 OneGolf, a competition and event system provided by MiClub and built for smaller regional clubs, started operation at Trentham Golf Club from Thursday July 27.
Golfers are now able to register for the daily competition using the touchscreen in the clubhouse. Their daily handicap will be displayed for the relevant course of the day. After their round, they can record their score on the touchscreen using the score entry option and their score will be automatically entered into the competition.
There are over 120 clubs around Australia using OneGolf. Competitions are set up in advance from the annual golf calendar, saving time on the day. The system has the potential to greatly reduce volunteer times for competition set-up and entry and to speed up results processing.
A log-in from a web browser anywhere allows any Trentham member to see the full results for any competition, including prize allocations and the ball competition.

For competition managers, OneGolf will greatly simplify and speed up handicapping, competition entry and results, as well as providing an easy way for members to enter events and view competition results.
Halfway house delights
Trentham's caterers Larissa Ojansuu and Karen Kenton-Barnes have featured in an article in the January 2017 Golf Australia magazine by Brendan Moloney entitled "Halfway House Delights".

Larissa and Karen of Trentham's Birdie Kitchen
The 'Birdie Kitchen' is open every Thursday, Saturday and Sunday, as well as during tournaments. They can open on other days for groups by arrangement. Please call the club booking line on 5424 1046 if you wish to enquire about catering for your group. Alternatively contact the club through the "Contact Us" link above.
Larissa and Karen also manage the club's green fee bookings (including social club bookings), golf cart hire and the bar on Sundays.

Not receiving e-mails from the club?
If you are a member and you are not receiving member e-mails from the club through the club2ic.com system, please try one of the following:
1. If you are using an e-mail address such as Hotmail or Gmail, please check your 'Junk' folder regularly. Sometimes high spam protection settings cause legitimate e-mails to be send to 'Junk'. To stop our e-mails going to 'Junk', make sure you have an entry for Trentham Golf Club in either your Contacts or Safe Senders list, using the club e-mail domain (@trenthamgolf.com.au). The club e-mail is also in the front of the program book, or we can supply it on request using the Contact Us form on this website.
2. We may not have your correct e-mail address, or any e-mail address for you at all. We have tried very hard to gather everyone's e-mail addresses, but there are still a handful of members that don't have an e-mail address on the system. Please send your e-mail address to the club using the contact form on this website.
Club2ic membership system
Trentham Golf Club uses club2ic.com to manage your membership at the club. Club2ic uses on-line membership software and secure servers for on-line billing, member payments, e-mails to members, sending of notices and other important club information. In addition, members can renew their memberships on-line, and update their personal details themselves.
It is important that members access the new system. You can find details of how to do this by clicking the 'How to log in' button below.